Hello, Pitchwars!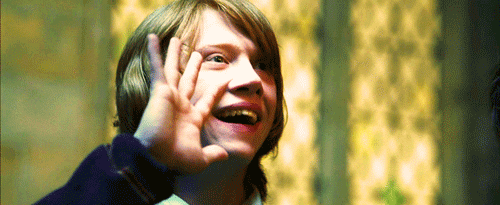 Welcome to my corner of the #pimpmybio Blog Hop! For those unfamiliar, Pitchwars is a Twitter contest for writers. Writers with a completed, polished manuscript can submit a query and sample pages to a select few potential mentors out of an impressive list of candidates – professionals in the writing world – and if chosen by one, will receive the benefit of their guidance through a process of revision. The goal is a polished-to-a-shine manuscript to put in front of the agents in the next round. It's an amazing opportunity to make connections and friends in the writing community, and receive the benefit of top-notch counseling on your work! You can have a look at the other hopeful mentees on the blog hop here.
Last year was my first attempt, and I was not chosen as a mentee. I was disappointed, but I received some extremely beneficial feedback and advice, simply because I entered. It reignited my determination, and I wrote a new novel, and learned a lot about writing along the way. I'd be crazy to pass up the opportunity to unite with this amazing community, learn something new, and let it light a fire under me to keep going, keep writing, keep polishing.
Now, let's get down to business. Allow me to introduce my YA Fantasy, Truth Cursed.
The Pitch:
When Cressida is given a potion by her aunts that compels her to always speak the truth, she is determined to overcome the curse at any cost. But she is forced to live with it in secret, even while being trained at boarding school to spy on her kingdom's royal family. Her sword-fighting and combat skills make her a valuable member of the team of girls selected to embark on their first mission at the mountain castle, but as the court intrigue thickens and the danger closes in, she finds that her curse is an obstacle that cannot be ignored.
A little extra background, and a few things I love about Truth Cursed:
Cressida is orphaned at the age of eight, and sent to live with her two strict aunts. As a punishment, and crude form of rehabilitation after Cressida tells one lie too many, her aunts dose her with a truth powder. The effects of this powder compel her to tell the truth whenever she is asked a direct question. They do not fade or lessen with time, and she experiences life-threatening symptoms whenever she tries to resist.
As a teenager, Cressida fumbles with the often embarrassing and hurtful effects of the truth curse at boarding school. She does everything in her power to minimize it when she is given the opportunity to become a spy, and potentially avenge her family. In spite of her attempts to keep her acquaintances at arm's length, she must learn to trust when they are sent to the palace of the royals on a mission.
Of course, hijinks ensue at the palace, and Cressida must work closely with a handsome and mysterious contact, who is a little too observant. Their romance is of the heart-squeezing, slow-burn variety, but not one that undermines the deep female friendships that run through the heart of the story.
The spies' investigation is a dangerous game that leads Cressida to deeper questions and darker secrets, and an ever-increasing urgency to find the truth.
Throughout this story, I explore how Cressida's resentful relationship with forced honesty has shaped her, and how she fights to become the truest version of herself in spite of it. She finds that the curse brings with it consequences far beyond physical pain. Despite the fact that she must guard herself against all possible vulnerability, Cressida's resilience remains a force of light and optimism.
What sort of help am I seeking?
In general, I'm excited about the fresh perspective that a mentor could offer, but I have a few specific trouble spots as well.
World-building and Length: I've combined these points, because while I feel the need for richer world-building (not always my strong suit – Character and Plot steal my focus), I'm also struggling with a somewhat high word-count (103,000). Adding details would enrich my world, but it's also a good way to make my word-count skyrocket even more. I'm hoping for a mentor who will help me see what scenes are trimmable darlings, and where I could add some world-immersing details.
Clarity: My mystery becomes a tad bit complicated as it unravels. This excites me as much as it unnerves me. I want the denouement to be as clear as possible to make way for the reader to enjoy the revelations as they unfold.
Characterization: I love my characters, and welcome every suggestion for a detail or moment that will add depth and growth to their journeys.
A little bit about me: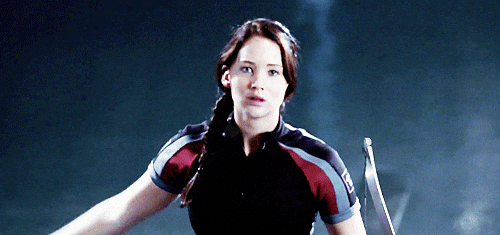 I'm a friendly, awkward nerd who graduated with a bachelor's in English Literature. I met my wonderful husband/bestie in college (and he happens to be an expert on medieval history, warfare, and weaponry – a significant advantage for a writer!). I'm a stay-at-home mom to three small children, and, obviously, I write whenever possible. I recently had a short story published in a delightful online fairy tale magazine called Enchanted Conversation. I love fairy tales, and they often influence my work, whether directly or indirectly.
In the other free time that I manage to snatch, I love to read, watch tv shows (historicals like Turn, Downton Abbey, Poldark, and any old period drama the BBC comes up with, comedies such as The Office, Parks and Rec, New Girl will never get old, and random yet lovable stuff like Doctor Who, The Vampire Diaries, The Flash, Firefly, Merlin, and Once Upon a Time, to name a handful). I love Jane Austen, and my favorite film adaptations are the BBC (Colin Firth!!) Pride and Prejudice, and the Emma Thompson Sense and Sensibility. ❤
In no particular order, books that I love are the Harry Potter series and the Cormoran Strike Series by J.K. Rowling, most books by Neil Gaiman (but especially Stardust), The Chronicles of Narnia and other books of C.S. Lewis, The Princess Bride by William Goldman, stories of J.R.R. Tolkien, Ella Enchanted and other fairy tale renderings by Gail Carson Levine, His Fair Assassins trilogy by Robin LaFevers, The Goose Girl and Book of a Thousand Days by Shannon Hale, Sun and Moon, Ice and Snow, and Princess of the Midnight Ball (and sequels) by Jessica Day George, The Girl of Fire and Thorns trilogy by Rae Carson, Beauty by Robin McKinley,  The Kingkiller Chronicles by Patrick Rothfuss – to name a handful.
If you've read this far, I'm grateful and amazed!!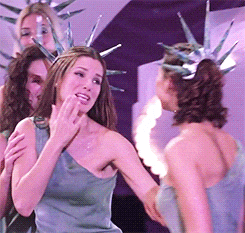 Thank you for dropping by and getting to know me and my writing a little bit. ❤ Angie